Pictures of: Sonoma, California
Hotels and other Accommodation
World Nomads
The Travel Insurance with the largest coverage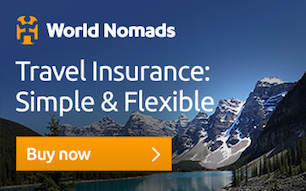 ---
Sonoma, California
It is a city in Sonoma County, California, United States.
A place to connect with the earth. All just 45 minutes north of San Francisco. Discover one of California's premier dining and wine destinations, home to over 425 wineries ranging from rustic to luxurious. Walk among the imposing redwoods, navigate the Pacific coast and visit the inviting cities. Or just sit back and absorb it all. Because here you are free to choose your own way.
Sonoma is also known as home to the Sonoma International Film Festival and its historic square, reminiscent of the city's Mexican colonial past.
---
Tourist points
Located just 45 minutes north of the Golden Gate Bridge, Sonoma County offers a wide range of entertainment trips. Here are some tips for enjoying a quick getaway to the Sonoma wine region. Visit:
Chateau St. Jean, Kenwood
Jordan Vineyard & Winery, Healdsburg
Francis Ford Coppola Winery, Geyserville
Gloria Ferrer Caves & Vineyards, Sonoma
Ferrari-Carano Vineyards & Winery, Healdsburg
Ledson Winery & Vineyards, Kenwood
For over 130 years, travelers have come to the Russian River region of Sonoma County to swim, row, hike, wine, dine or simply relax and enjoy all the delights of this beautiful waterway.
Points of interest:
Sonoma Stompers independent professional baseball team.
Sonoma Cheese Factory
Sonoma creek
Sonoma Skatepark
Arroyo Seco Creek
Jack London State Historic Park
Quarryhill Botanic Garden
Sonoma valley
Sonoma Developmental Center
Sonoma TrainTown Railroad
Sonoma Plaza, among others!
---
Gastronomy
Sonoma County has over 425 wineries and more than 500 restaurants including Michelin-starred restaurants and Zagat-rated restaurants. Indulge in the local produce, organically grown vegetables, cheeses, olive oils, meat, fish, wines and beers that make up the menus. Enjoy sunset dinner of fresh seafood at Bodega Bay, Jenner and Timber Cove. Or enjoy exclusive meals during Sonoma County Restaurant Week each March.
---
Weather
Summer is long, warm, barren and almost cloudless; winter is short, cool, with precipitation and partly overcast sky. Throughout the year, the temperature generally ranges from 3 ° C to 29 ° C and is rarely below -2 ° C or above 34 ° C.
The best time of year to visit Sonoma and warm weather activities is from late June to mid-September.
---
Security
Terrorism: The US Department of Homeland Security, created in the aftermath of the September 11, 2001, attacks on US protection, has established a range of security alert levels that are constantly updated as the threat level is deemed credible. For information on the current level of this security scale, please visit www.dhs.gov.

Crime: The level of crime is stable, affecting mainly certain cities (or some specific neighborhoods). It is advisable, upon arrival in these cities, to find out which districts are of greatest concern, and especially the times when it is inadvisable to be on the street. Most crimes and petty offenses take place at night and on weekends. Most homicides take place on public roads and are mainly related to drug trafficking.

In case of contact with the police, especially on the road, it is advisable to stop immediately if requested and to remain inside the vehicle with your hands on the wheel; do not make sudden or aggressive gestures and never make false statements.

Other important information

Emergency number: 911 in all states for contact with police, fire brigade or for medical assistance.
---
Other tourist destinations in:

USA
---
Other world tourist destinations
---
City destinations and weekend getaways
---
Why to book with TOURISTIC ROUTES
The best prices
Our partnerships with the world´s largest operators offer research on the best market prices.
More options
At Rotas Turisticos you can book the hotel, buy the air ticket, book the transfer from the airport to the hotel and vice versa, book the local excursions, rent the car, take travel insurance and consult the places to visit and where to go.
Holiday Tips & Destinations
Hundreds of holiday destinations with all the options that allow you to easily choose the destination that best suits your dream vacation.
---
---