Pictures of: Malolo Lailai - Fiji
Hotels and other Accommodation
World Nomads
The Travel Insurance with the largest coverage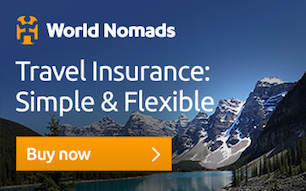 ---
Other tourist destinations in:

Fiji
---
Malolo Lailai
Malolo Lailai (Little Malolo), also known as Plantation Island, is the second largest and most developed of the Mamanuca Islands, [1] lying 20 kilometers west of Nadi on Fiji's main island Viti Levu. Malolo Lailai is the center of tourism in the Mamanuca Islands, and consists of four resorts, a number of residential houses, a marina and a golf course. The island can be reached in 50 minutes from Port Denarau by the Malolo Cat, a catamaran, [1] or by Malolo Lailai Airport, a 10-minute flight from Nadi International Airport. Separated by a small isthmus which can be walked at low tide, the larger island of Malolo Levu lies north-west of Malolo Lailai.
---
Tourism
The island is home to four resorts and restaurants that are provided at Musket Cove, Plantation Island and Lomani; Musket Cove and Plantation Island provide a convenience store, some tourist shops, excursions, water activities including diving, fishing, surfing trips to the reef, and others.
The marina is operated by Musket Cove.
---
Other world tourist destinations
---
City destinations and weekend getaways
Why to book with TOURISTIC ROUTES
The best prices
Our partnerships with the world´s largest operators offer research on the best market prices.
More options
At Rotas Turisticos you can book the hotel, buy the air ticket, book the transfer from the airport to the hotel and vice versa, book the local excursions, rent the car, take travel insurance and consult the places to visit and where to go.
Holiday Tips & Destinations
Hundreds of holiday destinations with all the options that allow you to easily choose the destination that best suits your dream vacation.
---
---