Pictures of: Kajiado, Kenya
Hotels and other Accommodation
World Nomads
The Travel Insurance with the largest coverage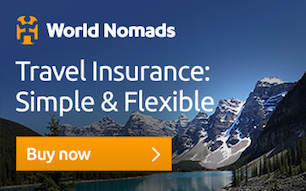 ---
Kajiado
Kajiado is a city in Kajiado County, Kenya. The city is located 80 kilometers south of Nairobi, along the Nairobi-Arusha highway. Local people are predominantly from the Maasai tribe.

Kajiado is the county seat of Kajiado.

The name "Kajiado" comes from the word "Orkejuado". Which means "the long river" in the language of the Maasai.

The original name for Kajiado was "Olopurupurana", which means "a round elevation".
---
Tourism
The focus is on stimulating growth in this sector and introducing ventures beyond traditional modes.

Eco tourism - the county is home to a national park and vast expanses of natural resources.

The Maasai are monotheists, believing in one deity, Enkai. The Maasai god has a dual nature: Enkai Narok (black god) who is charitable and Enkai Nanyokie (red god) who is ruthless.

Maasai Men Belief in one deity has seen most Maasai adopting Christianity. Today, about 85% of Kajiado's residents are Christians, with the remaining 5% worshiping other religions, such as Islam and Hindu.

Traditionally, Maasai women had the task of building manyattas, collecting firewood, preparing food, and other household chores, while men were left free to be warriors - defending their territories and livestock. The children's role was to take care of the cattle. However, this tradition has diminished over time and many Maasai children can now go to school.

The Maasai are famous for their colorful bandage, which consists of red shuka (light blankets) wrapped around the body and multicolored jewelry worn around the neck and arms. Maasai men are traditionally polygamous, while women may have intimate relationships with their husbands' age mates to bring in warriors.
---
Weather
Kajiado County is primarily semi-arid.

The average annual temperature in the county is 18.9 ° C.

The area receives about 500mm of rainfall annually, most of it falling in April.

The month of August is usually extremely dry.
---
Other tourist destinations in:

Kenya
---
Other world tourist destinations
---
City destinations and weekend getaways
---
Why to book with TOURISTIC ROUTES
The best prices
Our partnerships with the world´s largest operators offer research on the best market prices.
More options
At Rotas Turisticos you can book the hotel, buy the air ticket, book the transfer from the airport to the hotel and vice versa, book the local excursions, rent the car, take travel insurance and consult the places to visit and where to go.
Holiday Tips & Destinations
Hundreds of holiday destinations with all the options that allow you to easily choose the destination that best suits your dream vacation.
---
---